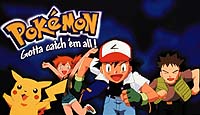 Welcome to the Pallet Town Wiki
Edit
This Wiki is about the Pokémon Anime TV show and its TV specials, Movies and merchandise based on the Anime. All about the adventures that Ash Ketchum and his friends have from the Indigo League to Black and White. The articals on this Wiki can be short or long or whatever you like. The only rules here are be kind to other users including ones that are new here, to make sure you get all the facts straight before you accuse another user and that includes waiting to get the whole story, and only write information that only focuses on the Anime.
How this Wiki works
Edit
In this Wiki, you can write articles on Pokémon Anime episodes, movies, TV specials, and merchandise based only on the Anime like VHS tapes, DVD's, games, books, and music soundtracks. If you have any questions, feel free to ask me, Toonguy500 on my talk page.
Latest activity
Edit
Ad blocker interference detected!
Wikia is a free-to-use site that makes money from advertising. We have a modified experience for viewers using ad blockers

Wikia is not accessible if you've made further modifications. Remove the custom ad blocker rule(s) and the page will load as expected.